Scroll Down To See A Picture Of The Item And To Order.
Genuine Garnet Earrings 14K Yellow Gold (Item Number: T0190)
This 14K gold earrings feature 12 emerald cut garnet gems on each earring. All of the gems are bezel set on the one side of circle. It is plain gold on other side. You may wear it both ways. The earrings can be opened into half circle so you can easily to put on or take off. The post is pushed-in to luck, so it gives you more security and comfort. Total approximate gemstone weight for both earrings is 4.08 carats. The earring measures 8mm (.31") wide, 16mm long and 16mm round (.71"). Earrings totally weight 7.6 grams. We have matching ring T0182. Garnet is birthstone of January. List Price: $599.90

Pearl Oasis Price: $359.93 Now
$287.95

- 52% off list price after applying special discount.


SAME DAY SHIPPING - Item ships same day if ordered before 10 AM EST (no shipping on Sun). It is now 09:41 PM EST .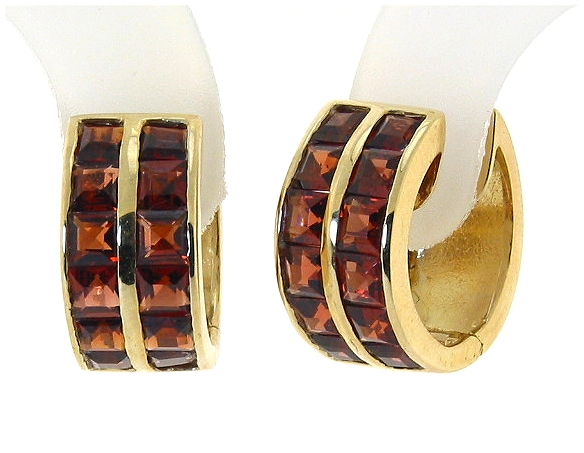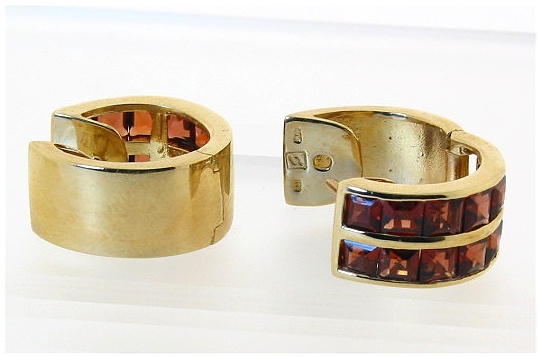 Alternate View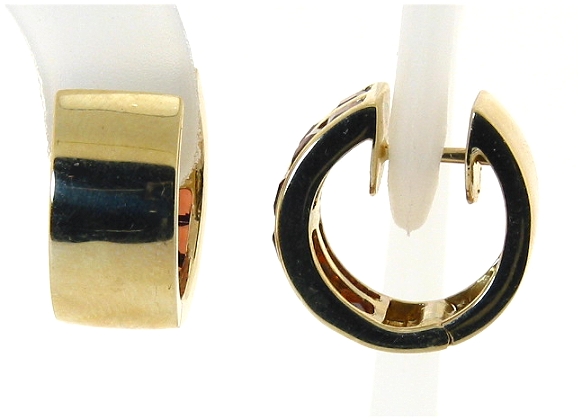 Additional View