Scroll Down To See A Picture Of The Item And To Order.
3MM Black Rubber Cord Necklace with 14K Gold Lobster Claw Clasp 16 In. (Item Number: CN1027)
Type of Chain: Round black robber necklace
Metal: 14K Gold. You hace choices of white gold or yellow gold.
Length: 16"
Thickness: 3MM
Clasp: Heavy duty lobster claw clasp
Weight: 4.4 grams
Looks great alone or with a pendant, enhancer or slide.




List Price: $109.00

Pearl Oasis Price: $59.95
(Orders totaling $100 receive an additional discount.)
NEXT DAY SHIPPING - Item ships next day if order is placed by 5 PM EST (no shipping on Sun). It is now 08:45 AM EST .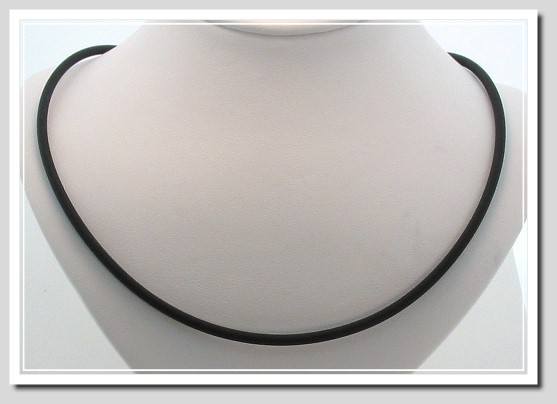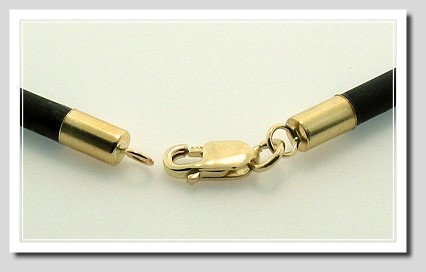 Alternate View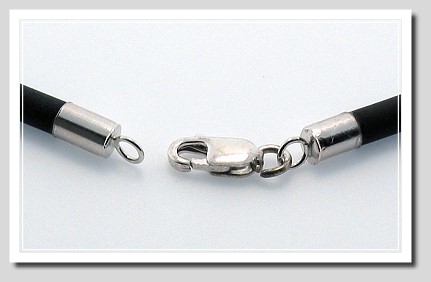 Additional View