Scroll Down To See A Picture Of The Item And To Order.
925 Sterling Silver Box Chain 16in., Spring Ring Clasp (Item Number: CN1038)
Type of Chain: Box Chain Necklace
Metal: .925 Sterling Silver
Thickness: 1.0MM
Clasp: Spring Ring Clasp
Length: 16"
Weight: 2.40 grams




List Price: $25.00

Pearl Oasis Price: $12.50
(Orders totaling $100 receive an additional discount.)
SAME DAY SHIPPING - Item ships same day if ordered before 10 AM EST (no shipping on Sun). It is now 01:17 PM EST .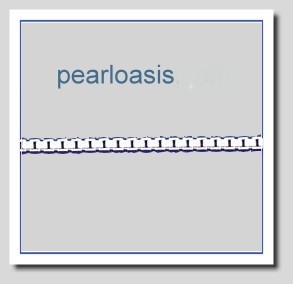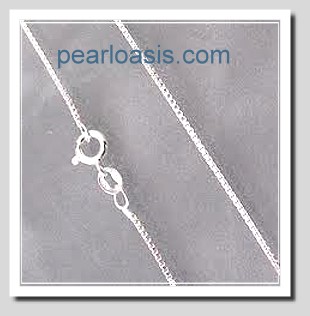 Alternate View