Scroll Down To See A Picture Of The Item And To Order.
11X12MM - 12.3X13.9MM Dark Gray Baroque Tahitian Pearl Necklace 14K Clasp 18in. (Item Number: LC0435)
This item features genuine cultured pearls. Pearl Information: Pearl Type: Tahitian cultured pearls. Size: 11X12MM - 12.3X13.9MM. Shape: Baroque. Body Color: Dark Gray. Overtone: Brown/redi. Luster: High. AA+ grade. Surface: Very Slightly Blemished. to slightly blemished: A- to B+ grade. Nacre Thickness: Thick. Matching: Very Good Match. Origin: Tahiti. Length: Pearl strand is 16.3 inch long. We will hand knotted between each pearl and attach the clasp. Finished necklace will be about 18 inch long. Setting: 14K Gold designer's fish hook clasp. You have choices of white or yellow gold. For Tahitian pearls, we use The Guide for Grading Tahitian pearls provided by the Tahitian Government. List Price: $1300

Pearl Oasis Price: $650.00 Now
$520.00

- 60% off list price after applying special discount.


NEXT DAY SHIPPING - Item ships next day if order is placed by 5 PM EST (no shipping on Sun). It is now 01:04 PM EST .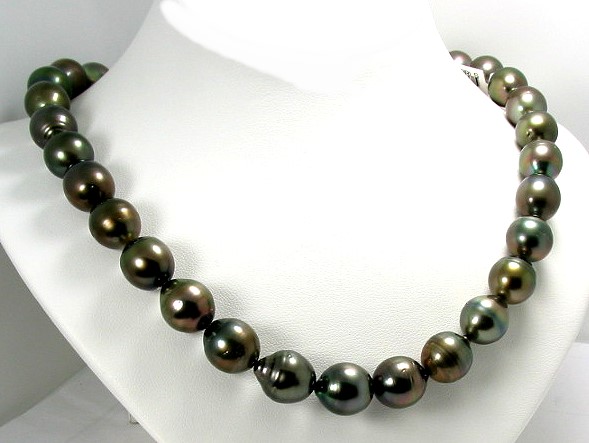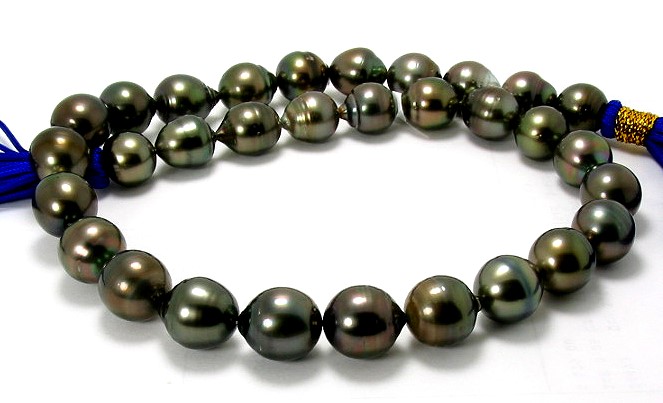 Alternate View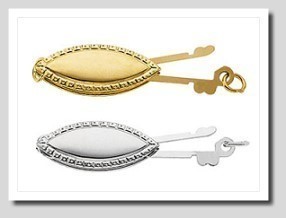 Additional View