Scroll Down To See A Picture Of The Item And To Order.
Designer Mother of Pearl Dangle Earrings, Sterling Silver (Item Number: ES0102)
This item features genuine mother of pearls. Mother of pearl, Nacre, also known as nacre, is an organic-inorganic composite material produced by some molluscs as an inner shell layer; it is also what makes up the outer coating of pearls. It is strong, resilient, and iridescent.

Item Information:

Length: Earring Measurements: 0.61" wide, 2.5" long. Setting: Sterling Silver. Gem Information: Mother of Pearls.

List Price: $79.00

Pearl Oasis Price: $39.50
(Orders totaling $100 receive an additional discount.)
SAME DAY SHIPPING - Item ships same day if ordered before 10 AM EST (no shipping on Sun). It is now 06:58 PM EST .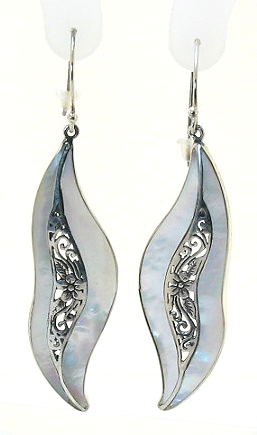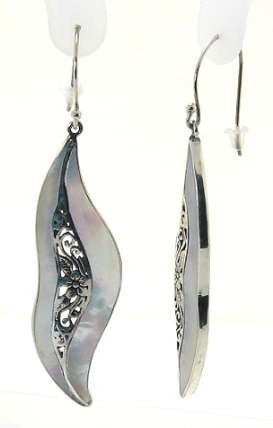 Alternate View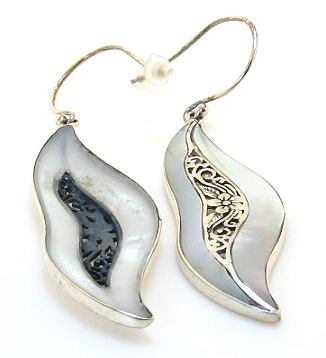 Additional View