Welcome To Pearl Oasis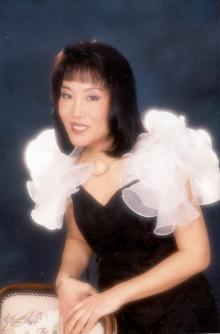 I'm Sunny Chen, owner and designer. Thank you for visiting Pearl Oasis. Our catalog offers outstanding prices for beautiful pearl jewelry and I hope you will spend some time browsing our catalog items. Our site is not just for selling our products. We have much information about how pearls are cultured, the history of pearl jewelry and how to best care for your pearl jewelry. We want you to learn how unique and wonderful pearls are compared to other gems. Please feel free to e-mail or phone me with your questions about our jewelry and general questions about pearls. You can also follow me on Twitter.
Our business is located in Alexandria, Virginia USA, just a few miles from Washington, DC. I began Pearl Oasis in 1997. Prior to opening Pearl Oasis, I owned jewelry stores in Georgetown and downtown Washington DC USA.
We have been praised by our customers for the excellent quality of our items and their outstanding price. Our customers also have complemented us on our speedy delivery. Don't take our word for this. Read some of the comments we have received at Ebay from winners of our auctions. We also have an A+ rating with the BBB, the highest rating available,
In January 2002, we began to list pearl jewelry items with European Gemological Laboratory (EGL) certificates and Universal Gemological Services (UGS-appraisal affiliate of EGL) appraisal reports. EGL is best know for its diamond certification and is highly respected worldwide as the authority of gem quality. EGL is one of very few gem laboratories that can determine the thickness of pearl nacre using x-ray. Pearl Oasis is the first and only online pearl merchant providing EGL certificates for pearl jewelry and UGS Pearl Appraisal Reports. You can see a list of pearl jewelry with EGL certificates or UGL appraisals by clicking here.
I have been G.I.A. trained in the proper way to grade pearls and I personally grade every item in out catalog. I know you will be pleased by the quality of the items you purchase. However, if you want to return your purchase, we have a very liberal return policy.
Customers have wondered how our prices can be so low. We are a direct importer of loose pearls from China and Japan. We sell only through the Internet. That lets us keep our overhead very low. Final, we have developed proprietary computer programs to automatically handle much of the order fulfillment. That cuts our costs even more. These are the reasons we have the best values you'll find anywhere.
Some Internet jewelry sites don't tell you the complete truth about pearl jewelry. Here are a few things to keep in mind when shopping.
There is no standard grading system for pearls. Each pearl farm, wholesaler, and retailer has their own grading system. That makes comparison shopping for pearls very difficult.
There are retailers using the term "gem quality" to describe their cultured pearls. The U.S. Federal Trade Commission considers this a deceptive practice. The Federal regulations state: Use of the word "gem" with respect to cultured pearls should be avoided since few cultured pearls possess the necessary qualifications to properly be termed "gems." Other retailers are using the term "flawless" to describe their pearls. The U.S. Federal Trade Commission states: It is unfair or deceptive to use the word "flawless" as a quality description of any gemstone that discloses blemishes, inclusions, or clarity faults of any sort when examined under a corrected magnifier at 10-power, with adequate illumination, by a person skilled in gemstone grading. If you see a retailer using these terms to describe their pearls, they are not being honest.
The phrase Biwa pearls can only be used for freshwater pearls taken from lakes and rivers of Japan (according to the Federal Trade Commission, USA). Some Internet sites call Chinese freshwater pearls, Biwa Pearls. In our opinion, that is deceptive. Here at Pearl Oasis we don't use the word Biwa unless the pearls are freshwater pearls taken from lakes or rivers of Japan.
The Federal Trade Commission, USA requires any pearl produced from a nucleus (usually a sphere of calcareous mollusk shell) planted by humans inside the shell or in the mantle of a mollusk and coated with nacre by the mollusk to be call a cultured pearl. Some Internet sites call freshwater pearls from China, cultured pearls. That meets the letter of the law, but we think that is misleading. Most buyers associate cultured pearls with saltwater cultured pearls produced by the Akoya oyster. These saltwater oysters produce true round pearls of superior luster compared to freshwater cultured pearls. Here at Pearl Oasis we will always tell you if the pearls are freshwater or saltwater cultured pearls and we will tell you if they are from Chinese or Japanese farms.
We suggest you take a look at the Federal Trade Commission's consumer guide for jewelry buying, All That Glitters. If you want to see the full Federal Trade Commission's guidelines for the Jewelry Industry, look at Guides for the Jewelry, Precious Metals, and Pewter Industries.
Our catalog shows list prices for our items, and we want you to know what we mean by this term. For items we make, the list price is calculated by taking our material cost and adding reasonable Washington, DC labor costs and typical overhead costs for a brick and mortar jewelry store. For items we buy from wholesale suppliers, the list price is the suggested selling price marked on the item by the wholesale supplier. If we believe the suggested list price is too high, we will set a lower price from the marked price. We will never set a higher price than the wholesaler's suggested price. We also monitor the prices of similar items listed on QVC and Bluenile on the Internet. We also monitor prices of similar items selling in Washington, DC stores such as Macy's and Zales. Because there are no standards for pearl quality, price comparison between products we sell and products sold at the above establishments is very difficult. We urge you to compare our prices with your neighborhood jewelry store and on-line jewelry stores. One of the advantages of shopping on the Internet is the ability to quickly compare prices and we urge you to compare.
We want you to be a happy and informed Pearl Oasis customer and we will work to get and keep your business.