Scroll Down To See A Picture Of The Item And To Order.
Designers Choice: Ribbon Style Safety Clasp, 18K Yellow Gold (Item Number: C0129)
Ribbon Style clasp with safety hook, Both sides are the same as you see from the picture. One strand clasp in size of 8.5X20MM, 18K yellow gold. Suggest to use on pearls from 6.5MM up to 8MM.




List Price: $499.00

Pearl Oasis Price: $299.39 Now
$239.52

- 52% off list price after applying special discount.


SAME DAY SHIPPING - Item ships same day if ordered before 10 AM EST (no shipping on Sun). It is now 12:55 AM EST .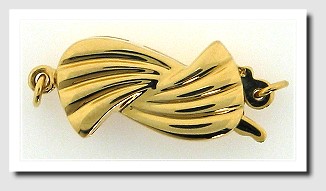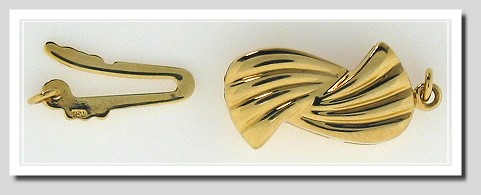 Alternate View