Scroll Down To See A Picture Of The Item And To Order.
AA Grade 6.5-7MM Akoya Cultured Pearl Bracelet w/14K Mystery Clasp 7 Inches (Item Number: BD3004)
This 7 inch lustrous bracelet features 6.5-7MM Chinese white Akoya salt water cultured pearl graded AA.
Grade: AA. Luster: good. Nacre: Medium. Blemish: 10% to 20% of pearls may have very light blemish. Shape: slight off round to round. Color: good white body color with light pinkish overtone. Origin: China. You may read more about Chinese Akoya pearls from Japanese Akoya Pearls vs. Chinese Akoya Pearls page. You may read our complete Akoya pearl grading system from the Pearl Grading page.
The bracelet is individually knotted between each pearl and finished with a 14K white gold "Mystery Clasp". Mystery clasp is screw on clasp, parts are hiding on two end pearls. When you screw on the bracelet, the bracelet becomes an endless bracelet. We have matching necklace ND3011.






List Price: $329.90

Pearl Oasis Price: $197.93 Now
$158.35

- 52% off list price after applying special discount.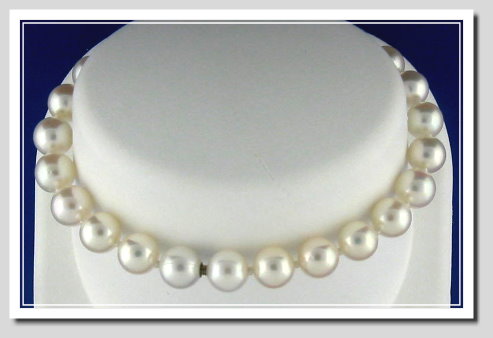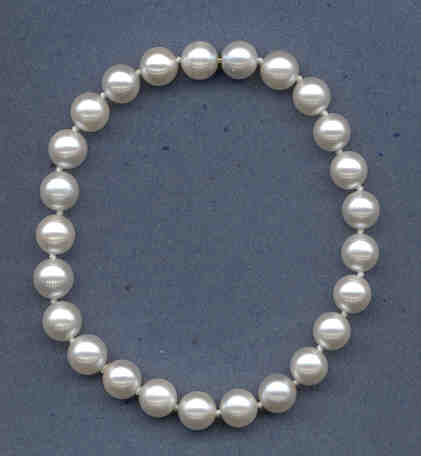 Alternate View