Scroll Down To See A Picture Of The Item And To Order.
AA Grade 6.5-7MM Chinese Akoya Cultured Pearl Necklace w/14K Sea Shell Clasp, 20in (Item Number: ND3009)
This 20" lustrous necklace features 6.5-7MM Chinese white salt water cultured pearl AA graded.
Grade: AA. Luster: good. Nacre: Medium. Blemish: Some pearls may have very light blemish. Shape: Round. Color: good body color with light pinkish overtone. Origin: China. You may read our complete Akoya pearl grading system from "Pearl Grading" page.
Necklace is individually knotted between each pearl. We use special professional pearl cord which is made from synthetic fibers, so it is strong and less likely to fray, shred, or stretch than tradition silk thread. It has a high quality 14K gold solid sea shell clasp with safety lock (available only in yellow gold). If you need a different length of this of kind necklace, you may go to our design your own necklace page.

List Price: $649.00

Pearl Oasis Price: $324.50 Now
$259.60

- 60% off list price after applying special discount.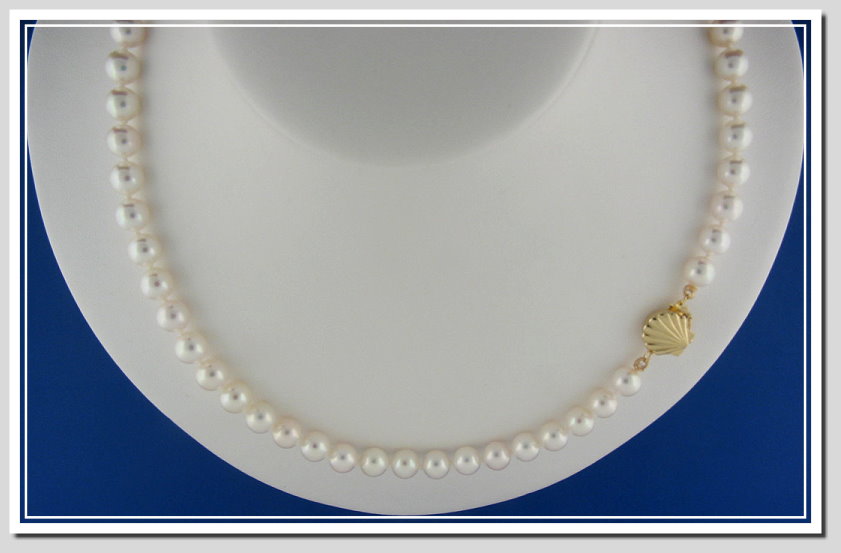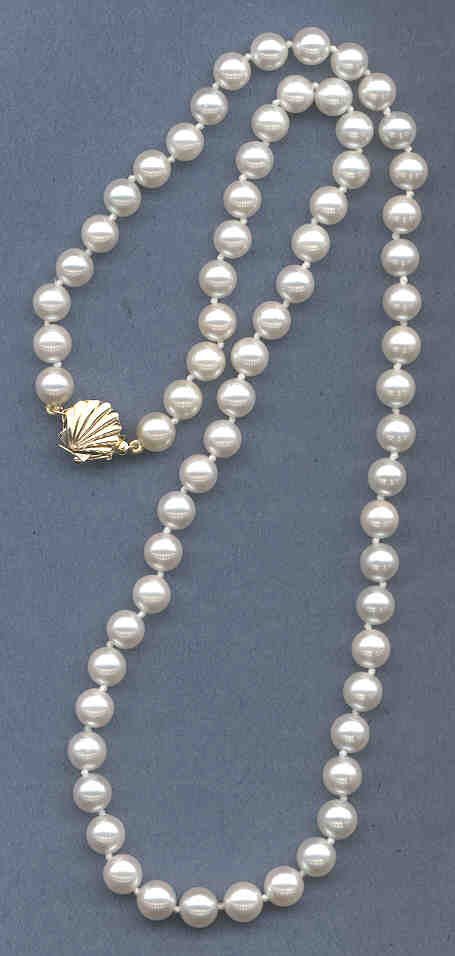 Alternate View