Scroll Down To See A Picture Of The Item And To Order.
AA Grade 7-7.5MM Japanese Akoya Cultured Pearl Bracelet w/Mystery Clasps, 7 Inches (Item Number: BE3107)
This 7 inch lustrous bracelet features 7-7.5MM Japanese white Akoya salt water cultured pearl graded AA.
Grade: AA. Luster: good. Nacre: Medium. Blemish: 10% to 20% of pearls may have very light blemish. Shape: slight off round to round. Color: good white body color with light pinkish overtone. Origin: Japan. You may read our complete Akoya pearl grading system from the Pearl Grading page.
The bracelet is individually knotted between each pearl and finished with a 14K white gold "Mystery Clasp". Mystery clasp is a screw on clasp, and the clasp is hidden. When you screw on the bracelet, the bracelet becomes an endless bracelet.




List Price: $445.90

Pearl Oasis Price: $267.54 Now
$214.04

- 51% off list price after applying special discount.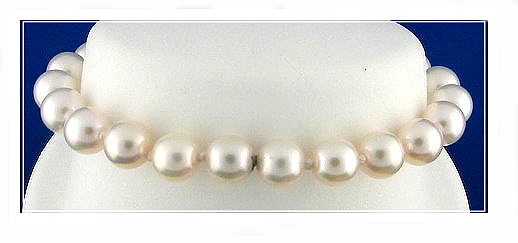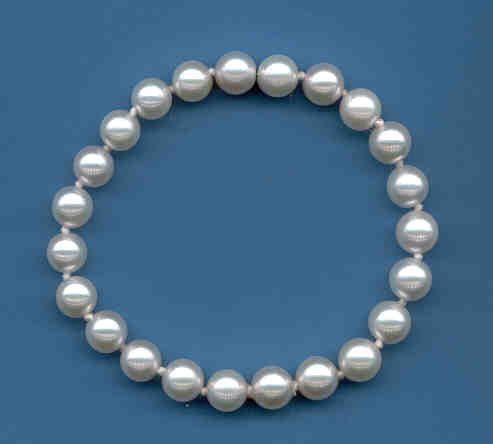 Alternate View