Scroll Down To See A Picture Of The Item And To Order.
7-7.7MM Double Akoya Pearl Pendant w/0.10 Ct. Diamonds, 14K White Gold (Item Number: P0520)
This special pearl pendant features two white Japanese Akoya cultured pearls.
Pearl information: Shape: Round. Size: small pearl is 7-7.15MM, large pearl is 7.5-7.70MM. Grade: AA+. Color: white body color with light pinkish/gray overtone.
Pendant setting: 14K white gold setting. There are 13 diamonds weighted 0.10 carat. Pendant weights 2.7 grams, it measures 14.5MM (0.57") wide and 37.8MM (1.49")long. The pendant has 4.8X6.5MM size hoop, it will fit medium to large chain. Chain is NOT included. You may order a gold chain from our "Clasps & Gold Chains" section.
List Price: $399.90

Pearl Oasis Price: $239.93 Now
$191.95

- 52% off list price after applying special discount.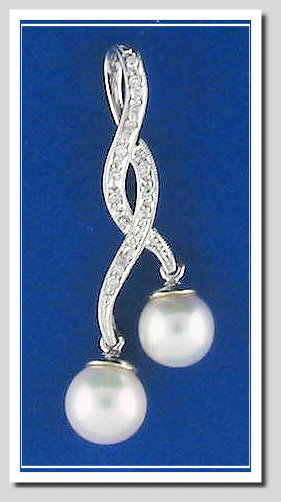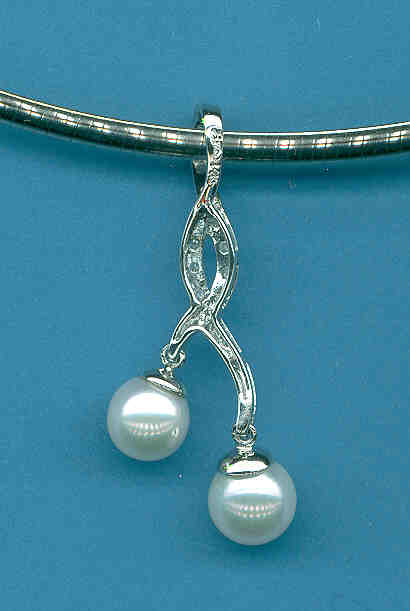 Alternate View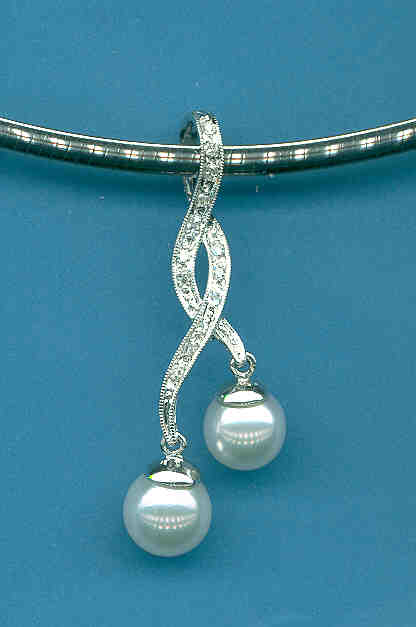 Additional View