Scroll Down To See A Picture Of The Item And To Order.
Double White Akoya Cultured Pearl Pendant Slide w/0.04 Ct. Diamonds, 18K White Gold (Item Number: P0151)
This special pearl pendant features two genuine Akoya (saltwater) cultured pearls. Pearl quality information:
Shape: Round.
Size: 5.3MM to 5.5MM.
Pearl Quality: AA+ to AAA.
Color: Natural white body color with pinkish or gray overtone.
Pendant setting: 18K white gold star setting with 4 diamonds. Diamonds totally weight 0.04 carat. Pendant measures 14.5MM (0.57") wide and 31.8MM (1.25")long. Pendant weights 2.5 grams. The pendant is a slid style. It has a long hoop fit 3MM round or 6MM flat chain. Chain is NOT included. You may order a chain from our "Clasps & Gold Chain" section.

List Price: $259.90

Pearl Oasis Price: $155.93 Now
$124.75

- 52% off list price after applying special discount.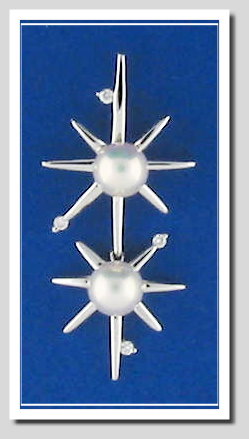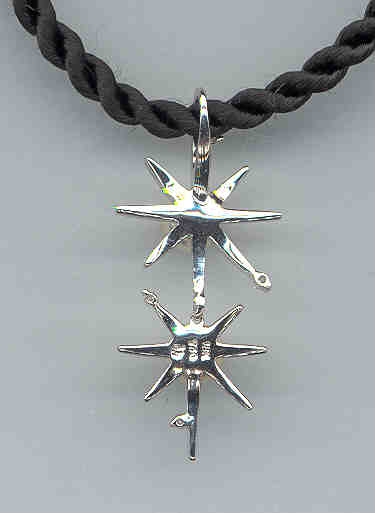 Alternate View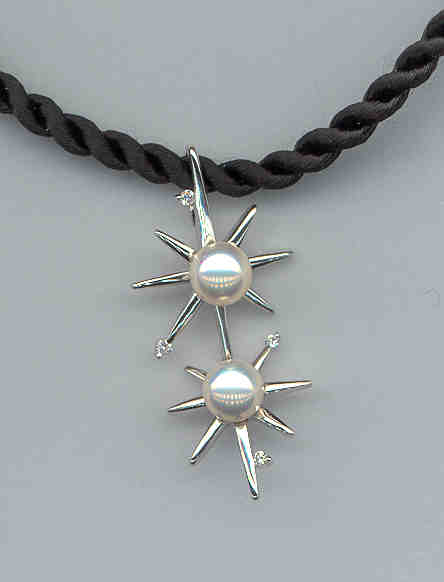 Additional View