Scroll Down To See A Picture Of The Item And To Order.
12-13MM White Mother Of Pearl Coin Shape (Item Number: L0131)
This is Mother of Pearl beads. Size: 12MM-13MM in diameter, 3-4mm thick. Color: white with pinkish/gray overtone. Shape: flat round like coins.
Price listed is per INCH. For an 17-inch necklace, you would order 16 inches of pearls. That allows 1 inch for the clasp. You have to order the clasp separately by going back to the main catalog page and choosing the clasp category. To order 16 inches of pearls, put 16 in the Quantity box. Minimum order is 16 inches



List Price: $10.00

Pearl Oasis Price: $6.00
(Orders totaling $100 receive an additional discount.)
NEXT DAY SHIPPING - Item ships next day if order is placed by 5 PM EST (no shipping on Sun). It is now 02:44 AM EST .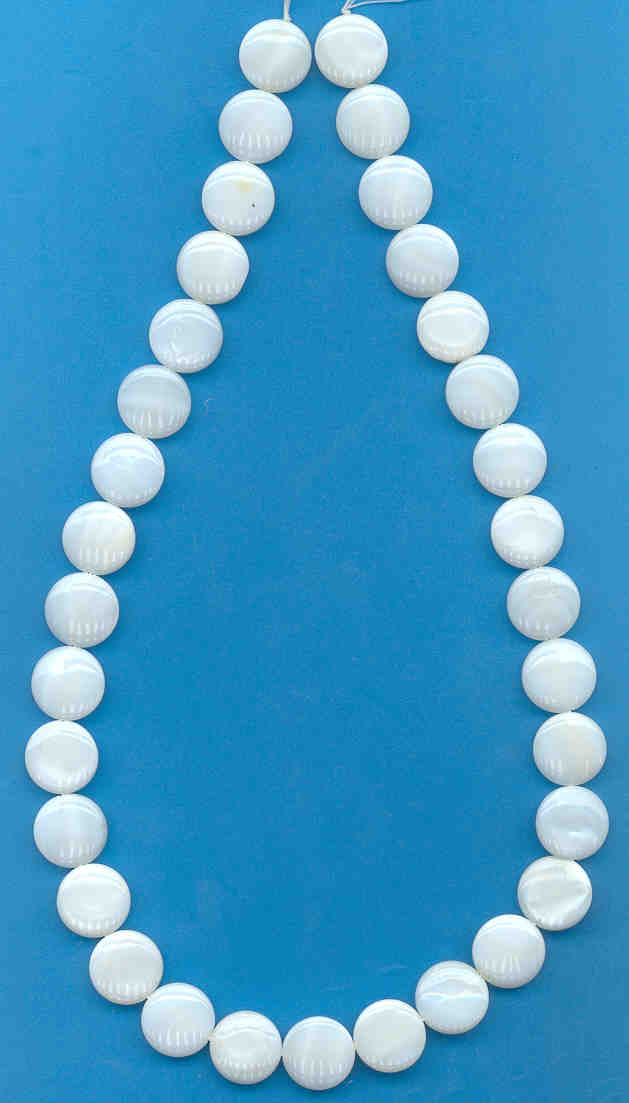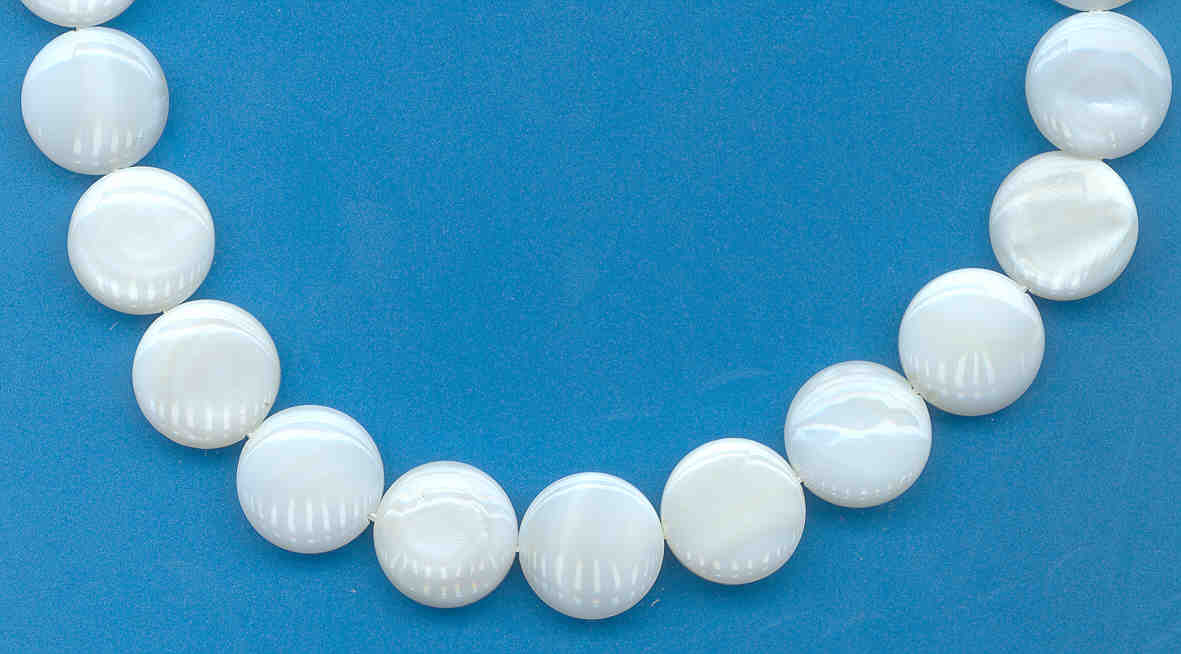 Alternate View