Scroll Down To See A Picture Of The Item And To Order.
XO Style Double Sided Safety Clasp, 18K Yellow Gold (Item Number: C0167)
Clasp Style: XO Style. Double Sided.
Measurement: 11X12.5MM.
Metal: 18K Yellow gold.
Suggest for use: 6MM to 8MM of pearls List Price: $339.00

Pearl Oasis Price: $203.40 Now
$162.72

- 52% off list price after applying special discount.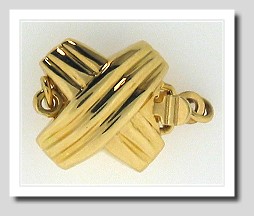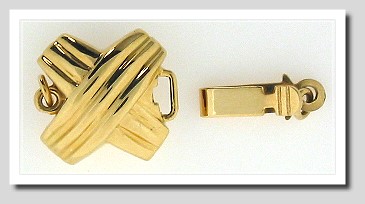 Alternate View
Additional View