Scroll Down To See A Picture Of The Item And To Order.
Butterfly Pendant w/Tahitian Mother Of Pearl, 14K White Gold w/0.08 Ct. Diamonds (Item Number: P0556)
This item features genuine Tahitian black mother of pearl (shell). The mother of pearl has very smooth surface, very high luster. Natural black color with rainbow overtone, very beautiful.

Shape: Size: Pendant measures 0.78" wide, 0.82" long. Setting: 14K White Gold. The pendant fits 1MM wide chain. Chain is NOT included. Gem Information: Diamond. total weight 0.08 carat.

List Price: $499.00

Pearl Oasis Price: $249.50 Now
$199.60

- 60% off list price after applying special discount.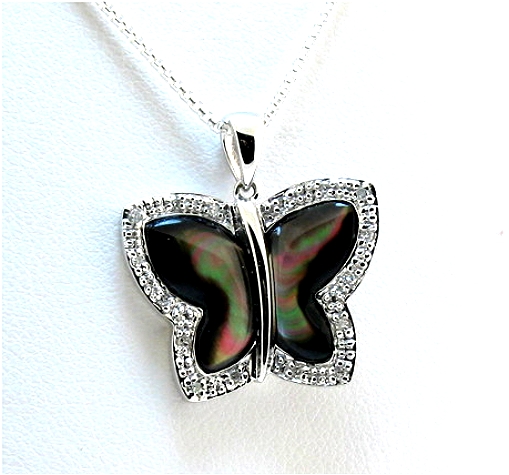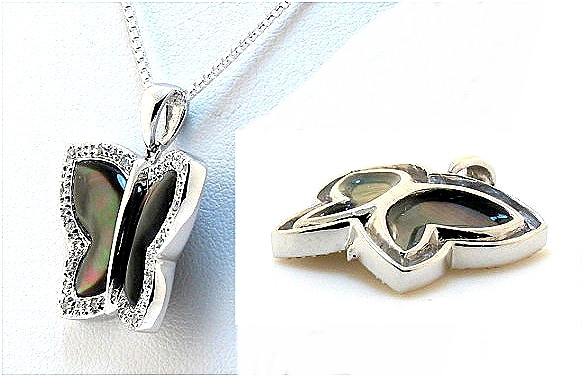 Alternate View