Scroll Down To See A Picture Of The Item And To Order.
Large Designer Diamond Claps, Triple Strands, 14K White Gold, 0.23 Ct. Diamonds (Item Number: C0181)
Clasp Type: Designer's Diamond Clasp, Three Strands

Size: 18.9MM X 30MM (0.74" X 1.2") Shape: Bow Shape. Setting: 14K White Gold. One sided. Safety clasp. Gem Information: Diamond. total weight 0.23 carat. Suggest for pearls in 7MM to 8MM.

List Price: $1599.00

Pearl Oasis Price: $959.39 Now
$767.52

- 52% off list price after applying special discount.


NEXT DAY SHIPPING - Item ships next day if order is placed by 5 PM EST (no shipping on Sun). It is now 02:39 PM EST .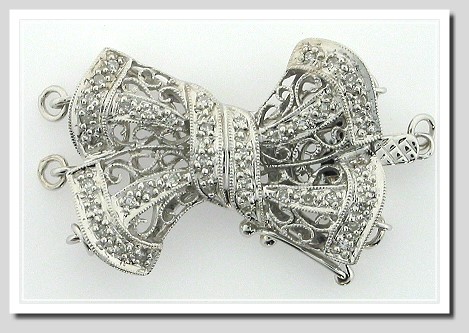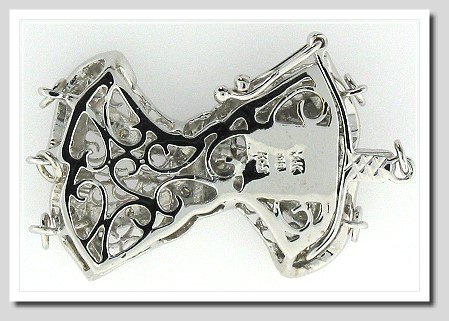 Alternate View