Scroll Down To See A Picture Of The Item And To Order.
13X30MM Pink Coral Drop Pendant Enhancer 14K Gold (Item Number: P0918)
This item features genuine coral.

Item Information:

Type: Coral. Size: 13X30MM. Shape: Tear Drop Shaped. Body Color: Pink. Luster: High. Surface: Slightly Blemished. Length: Pendant measurement: 0.70" wide, 1.92" long including the bail. Setting: 14K Yellow Gold. Pendant has a clip on bail, it can be clipped on a omega chain or a pearl necklace.




List Price: $299.00

Pearl Oasis Price: $164.44 Now
$131.56

- 56% off list price after applying special discount.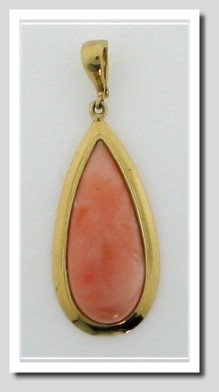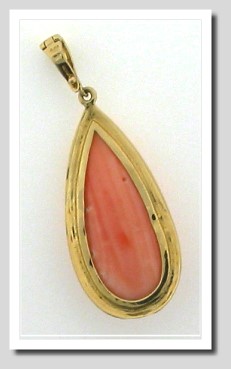 Alternate View