Scroll Down To See A Picture Of The Item And To Order.
11.1 - 13.5MM Chocolate Brown Tahitian Pearl Necklace 14K Clasp 18.5in (Item Number: LA0422)
This item features genuine Tahitian cultured pearls. These beautiful deep chocolate brown color Tahitian pearls are the newest Tahitian pearls on the market. The exact nature of the process remains trade secret. The special color is enhancered but the process does not involve the use of dye or heat, and the brown color is stable under conditions associated with routine wear. Pictures and description are of the actual item. What you see is what you will receive.
Pearl Information:

Pearl Type: Tahitian Cultured Pearls. Size: 11.1MM to 13.5MM. Shape: Round. Body Color: Chocolate Brown Color -- Enhancered color. Overtone: Brown. Luster: High to Very High. AA+ grade. Surface: Very Slightly Blemished. A- Grade. Nacre Thickness: Thick. Matching: Very Good Match. Origin: Tahiti. Length: Pearl necklace has 35 pearls and is 18.5 inches, measurement including the clasp. Handknotted between each pearl. Clasp: 14K Yellow gold safety ball clasp.
For Tahitian pearls, we use The Guide for Grading Tahitian pearls provided by the Tahitian Government.

List Price: $6999.00

Pearl Oasis Price: $3499.50 Now
$2799.60

- 60% off list price after applying special discount.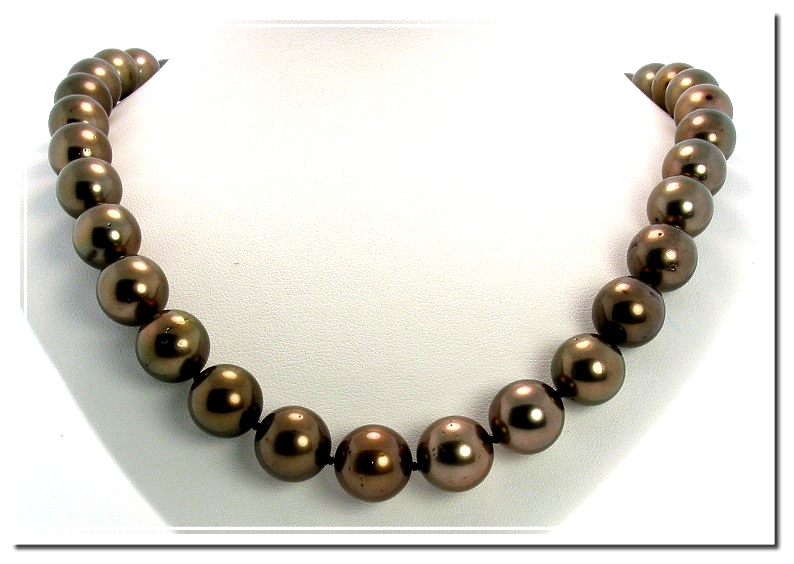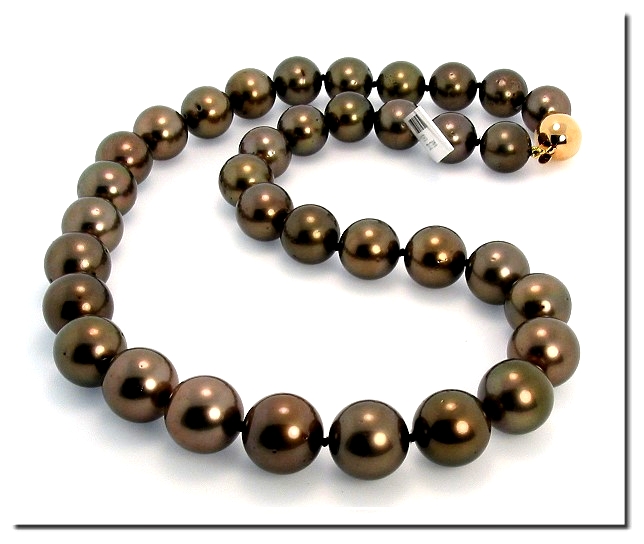 Alternate View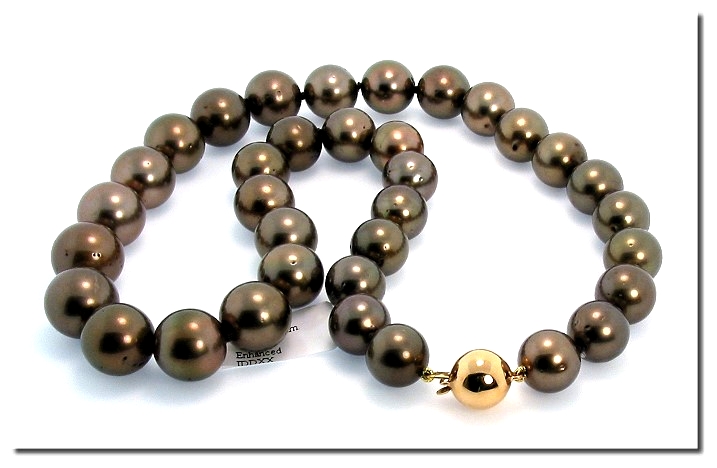 Additional View