Scroll Down To See A Picture Of The Item And To Order.
AAAA Certified Hanadama Japanese Akoya Cultured Pearl Necklace 8-8.5MM 18KClasp 18in. (Item Number: NGH132636)
Hanadama is a Japanese word that means "flower pearl". "Hanadama Grade" cultured pearls is a widely accepted pearl industry standard that designates the highest quality of Japanese akoya cultured pearls. Only approximately 2% of the annual Akoya cultured pearl harvest qualifies for the Hanadama Grade. Hanadama pearls must be certified by the Japan Pearl Science Laboratory. Each pearl strand or jewelry item has a unique numbered certificate issued by Japan Pearl Science Laboratory. The certificate states that the strand is Hanadama Grade. This strand's certificate number is F-132636. You may read more information about Hanadama pearls at our web site "Pearl Grading System" and "Types of Pearls" sections. Pictures and description are of the actual item. What you see is what you will receive.

Pearl Information:

Pearl Type: Akoya saltwater cultured pearls. Size: 8MM to 8.5MM. Shape: Round. Body Color: White. Overtone: Pink. Luster: Very High. Surface: Very Slightly Blemished. Nacre Thickness: is 0.40MM. Matching: Very Good Match. Origin: Japan. Length: The pearl strand is 16" long. After knotting and attaching clasp, it will be 18" long. Clasp: 18K Gold Antique style heavy duty double sided diamond clasp. You have choices of 18K yellow gold or 18K white gold. Diamond Information: Total 0.04 carat diamonds. G-H color, SI1-I1 clarity.





List Price: $5799.00

Pearl Oasis Price: $2609.55 Now
$2087.64

- 64% off list price after applying special discount.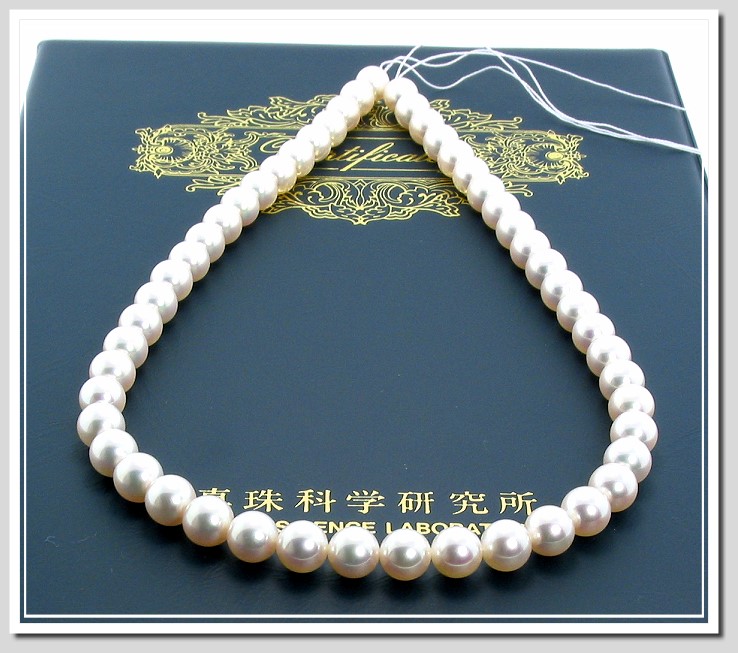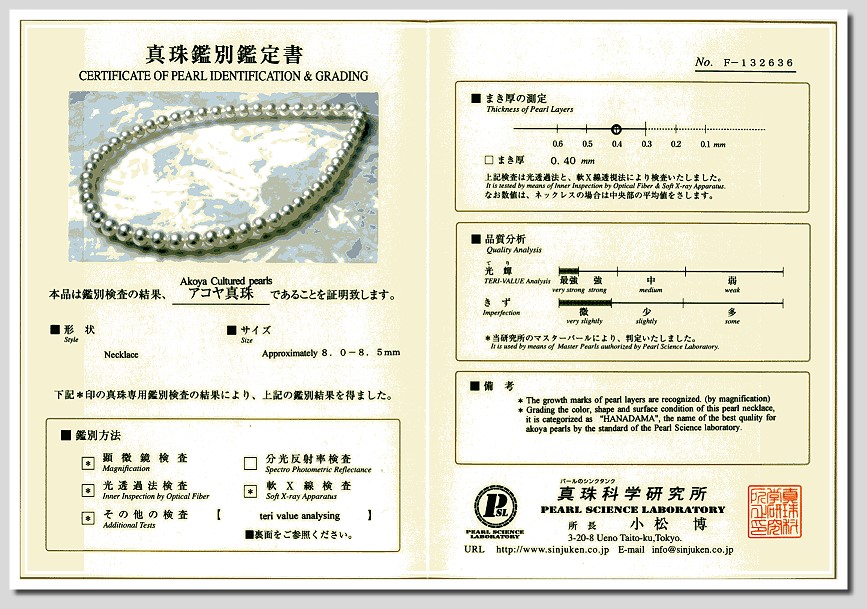 Alternate View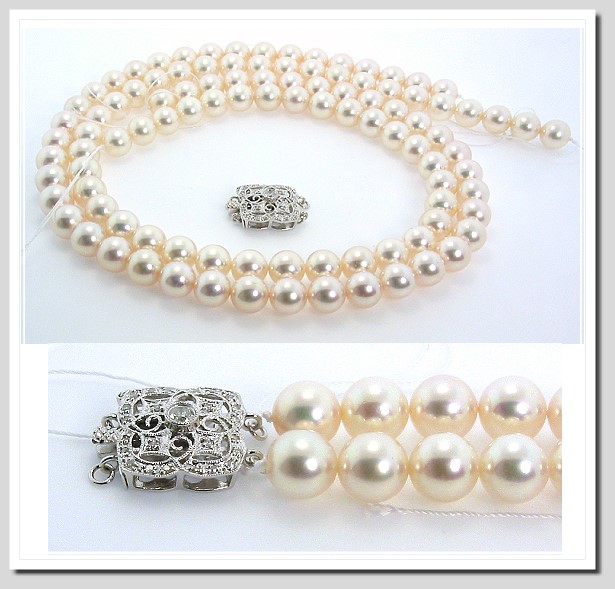 Additional View