Scroll Down To See A Picture Of The Item And To Order.
10.5X12MM - 14X14.3MM Creamy South Sea Pearl Necklace 18K Yellow Gold Clasp 18in. (Item Number: LC0046)
This item features genuine South Sea cultured pearls. Pictures and description are of the actual item. What you see is what you will receive.

Pearl Information:

Pearl Type: South Sea cultured pearls. Size: 10.5X12MM - 14X14.3MM. Shape: Baroque. Body Color: Creamy White. Overtone: Creamy. Luster: High. AA+ grade. Surface: Slightly Blemished. A- to B Grade. Nacre Thickness: Thick. Matching: Good Match. Origin: South Sea. Length: Pearl strand has 33 pearls and is 16.4 inches long. Finished necklace with knots and clasp will be about 18" long. Clasp: 18K Yellow Gold Designer's Clasp.

Our South Sea pearls are graded using the standards established by The South Sea Pearl Consortium, the trade association of South Sea Pearl farmers and distributors.

List Price: $2599.00

Pearl Oasis Price: $1299.50 Now
$1039.60

- 60% off list price after applying special discount.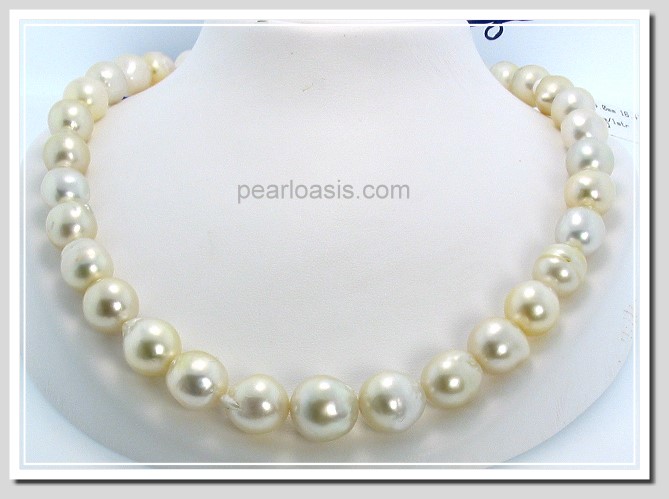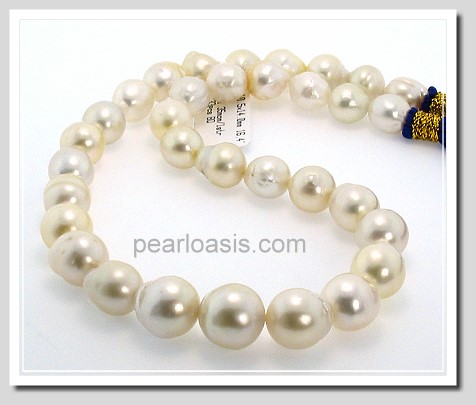 Alternate View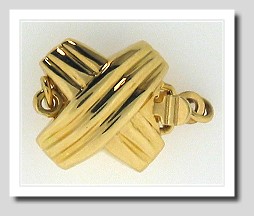 Additional View